Internal Fixation: Bone Staples
Orthopedic bone staples are similar in shape to the staples in the stapler that sits on a desk. However, bone staples are made of surgical grade stainless steel or titanium and they are thicker, stronger and larger. Bone staples can be used a variety of ways. For example:
After a bone is surgically cut, one or more staples may be applied to the bone to keep the bone segments in the corrected position.

Bone staples can also be used to attach tendons or ligaments to the bone for reconstruction surgery.

A bone staple called the Blount staple can be inserted so that it straddles a growth plate. Placing a staple(s) so that it straddles only one side of the growth plate can correct the alignment of a bone (called guided growth or hemiepiphysiodesis). Placing staples so that they straddle both sides of the growth plate can stop a bone from growing longer (called growth plate fusion or epiphysiodesis).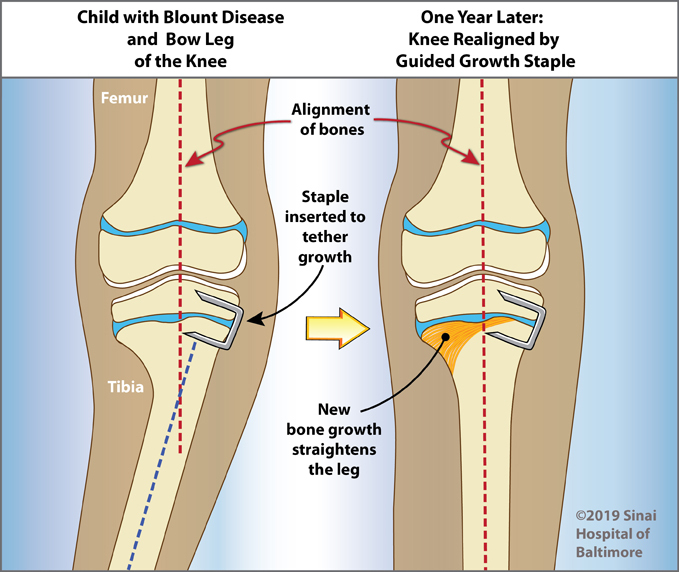 Why choose the International Center for Limb Lengthening?
Click here to learn why patients choose to be treated at the International Center for Limb Lengthening.