Help Children Cope with Surgery & Treatment
Our entire team has ample training and experience with helping children and families throughout their treatment journey at the International Center for Limb Lengthening (ICLL). One important resource for our kids and their families is our child life specialist, Marilyn Richardson. Marilyn helps kids cope and adjust to treatment and hospitalization through play, discussion, and emotional support. We believe that the family's support is an essential part of the treatment process. That's why Marilyn also provides emotional support and guidance to parents and siblings.
Here are some examples of how Marilyn can help your child and the rest of your family:
Before Surgery or Treatment
Help prepare you and your child for surgery by addressing concerns and fears

Providing tours of the physical therapy area and introducing the child to his/her treatment team

Sharing ideas for housing options during treatment

Assist with behavior problems that may interfere with successful treatment
After Surgery or During Treatment:
Teach your child how to feel more comfortable and manage pain more effectively

Assist with adjustment problems, including depression, anxiety, behavioral issues, loss of sleep, problems with peers and concerns about physical appearance

Help you and your child improve cooperation with required treatment

Help with adjusting to school

Help your family manage stress related to your child's treatment
---
Helpful Handouts
Meeting Our Pediatric Liaison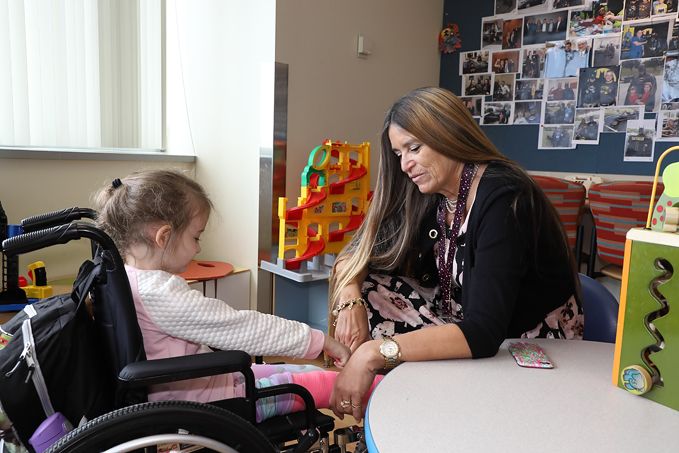 If you would like to meet with Marilyn, talk with a member of your child's treatment team or contact Marilyn Richardson, Pediatric Liaison, directly by phone at: 410-601-9533 or via email: myrichar@lifebridgehealth.org.
A Story From Our Patient Katia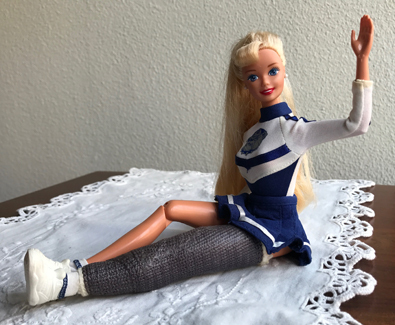 When I went in for knee surgery, Dr. Standard asked me what my favorite animal was. Unaware of his plans, I truthfully said "a lynx." When I woke up from surgery, groggy, nauseous, disoriented, and anxiously in need of my mother's hand, I looked down to find a lynx drawn on my knee. I smiled instantly. I then learned that, after hours in surgery, he had spent an extra quarter hour online looking up pictures of lynxes and practicing before drawing it on my knee. From the radiologist who would joke around with my dad, to the technologist who put a matching purple cast on my Barbie when I was 7, to Marilyn Richardson, the child specialist who played with me before every surgery even when we didn't speak the same language, I can assure you that the doctors and staff members working in the ICLL consider their jobs a labor of love."
You can hear more from Katia on her Patient Story page.