Lower Radiation EOSedge X-ray Technology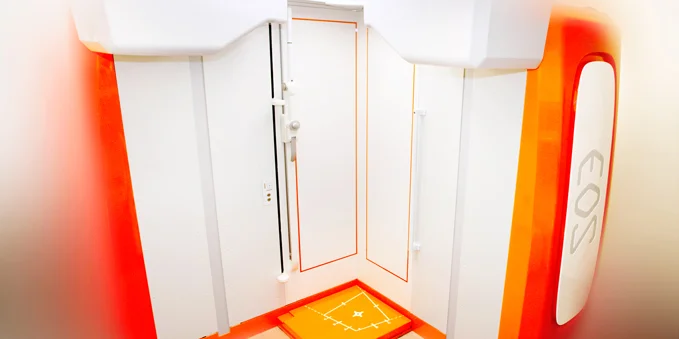 The International Center for Limb Lengthening Offers Ground-Breaking, Lower Radiation EOSedge X-ray Technology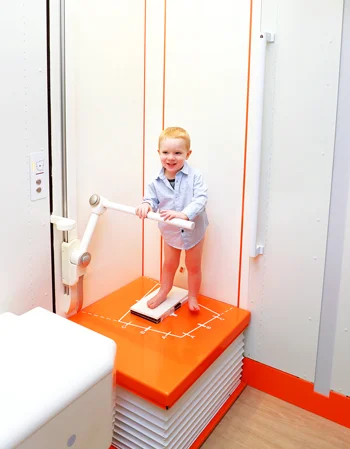 The International Center for Limb Lengthening at Sinai Hospital is the first facility on the East Coast—and one of only six centers in the United States—to offer the groundbreaking new EOSedge X-ray technology. The EOSedge is a second generation, advanced standing X-ray machine that provides clearer, high-resolution images with just 14% of the radiation of traditional X-ray machines. A micro-dose setting enables follow-up images at even lower exposure, just 1.4% of the radiation produced by standard X-ray equipment.
"The EOSedge advances the International Center for Limb Lengthening's position as cutting-edge thought leaders in the field and highlights our emphasis on patient safety," says Dr. John Herzenberg, director of pediatric orthopedics at Sinai Hospital and director of the International Center for Limb Lengthening at the Rubin Institute for Advanced Orthopedics.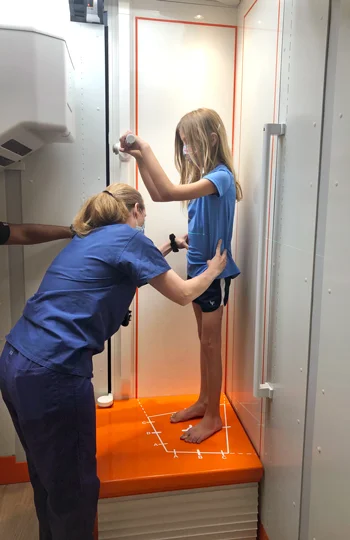 "This is important for all of our patients, but especially children with limb deformities or limb length discrepancies who have many multiples of X-rays in a short period of time and frequent imaging throughout the course of their lives. This significantly reduces their radiation exposure which in larger doses may have potentially negative cumulative effects over a lifetime," he adds.
"Our patients love it," says Dr. Herzenberg. "The kids feel like they are stepping into a spaceship! They stand on a platform that raises them up to get the images. Earlier EOS models do not have the 'open cabin' appearance of the EOSedge and were a bit like entering a box. This new design feels more welcoming and less claustrophobic for kids. Their parents are happy because it's low dose radiation. We are getting high quality images using a fraction of the normal radiation dose." The majority of the funding for the EOSedge equipment was provided by a generous donor match campaign initiated by the Hackerman Foundation.