Baltimore Limb Deformity Course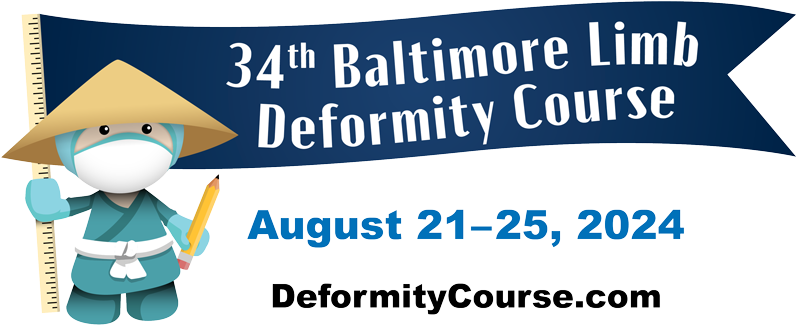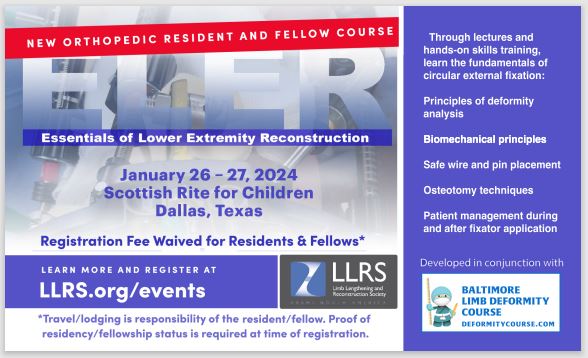 2024 Course
The 34th Annual Baltimore Limb Deformity Course will take place August 21-25, 2024. Please check back at a later date for details about registration.
This course is intended for orthopedic surgeons, podiatrists, and allied health professionals who treat lower extremity deformities. No prior experience required. The course features lectures, deformity planning sessions, innovative apps, case presentations from experts, and an internationally renowned faculty. We will introduce basic and advanced limb reconstruction concepts including limb alignment, limb lengthening, corrective osteotomies, and internal and external fixation.
The 2023 course was attended by clinicians from 37 countries and 30 U.S. states.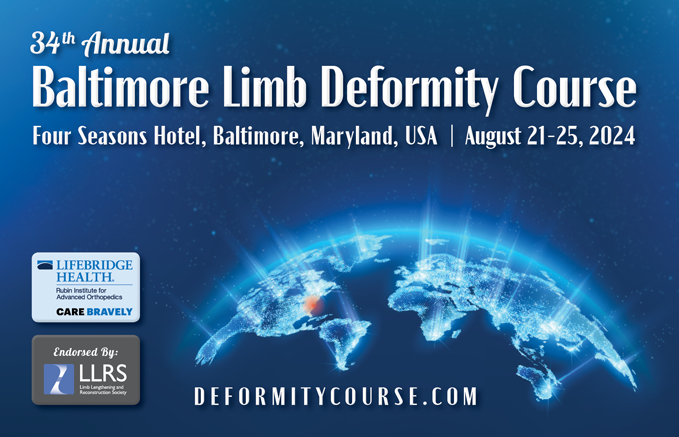 What Participants Have Said About the Course
"This course is the best course I've ever been to!! I have never learned so much at any other course, every single lab, and every single lecture is worth every penny!"

"Brilliant."

"I love this course and will definitely come again… I learn every year."

"This was a great opportunity to network and learn from many esteemed colleagues. The food was excellent, as was the venue and all of the staff starting from the registration desk all through to the last waiter."

"Excellent course."

"Dr. Standard's lecture on Tibia Oblique Plane was exceptional. Thought-provoking 'ah-ha' moment for me. His explanation with the bone model and hinge placement was spot on."

"Fantastic faculty!"

"Learned a lot from very knowledgeable faculty. The lab facility was excellent."

"Everything was perfect."

"This course molds your thinking and analyzing structure in the most positive way possible."
2023 Course Sponsors
We would like to acknowledge and thank the following companies for their generous support of the 2023 course:
Course Materials Order Form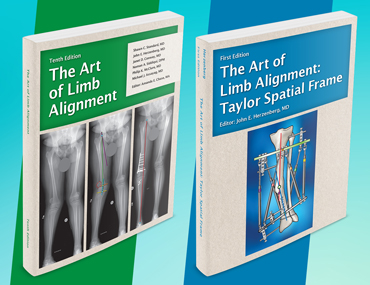 Download the Course Materials Order Form if you are interested in purchasing DVDs, USBs, or other course materials. To purchase our textbooks, please visit Amazon.com by clicking on the links below:
A copy of the latest edition of The Art of Limb Alignment is included in the 3-day course registration fee.
If you are not using your own personal credit card to charge the fees, please complete and return the Third Party Credit Card Authorization Form so that we have a valid signature on file.
Contact Information
Please contact Wendy Robinson with any questions about the Baltimore Limb Deformity Course.
Phone: +1.410.601.9798
Fax: +1.410.601.0585
E-mail: LBH_BLDC@lifebridgehealth.org
Mailing Address:
Wendy Robinson
Baltimore Limb Deformity Course
Rubin Institute for Advanced Orthopedics
Sinai Hospital of Baltimore
2401 West Belvedere Avenue
Baltimore, Maryland 21215, USA