Baltimore Limb Deformity Course
The 2019 Course was an intensive, educational experience that allowed 360 attendees from 36 countries and 33 states in the U.S. to learn from internationally renowned surgeons. Our faculty conducted hands-on labs and lectured on topics such as assessing limb alignment, planning deformity correction, and correcting limb deformities with internal and external devices. Basic and advanced limb reconstruction concepts and surgical procedures were also presented. We thank our corporate sponsors, faculty, Academic and Research Services Department, and volunteers for making this Course possible.
Join us in August 2020 to celebrate three decades of the Baltimore Limb Deformity Course! The 30th Annual Baltimore Limb Deformity Course will be held August 26-30, 2020. Pre- and post-courses will also be offered. Please continue to check this web site for the latest information about the 2020 Course.
Course Materials Order Form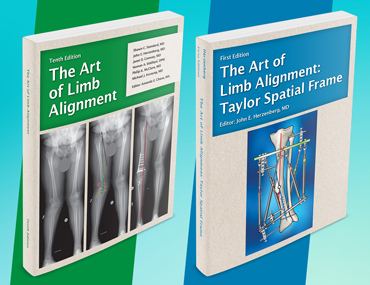 Click here to download an order form if you are interested in purchasing DVDs, USBs, or other course materials. To our text books, please visit Amazon.com by clicking on the links below:
What Participants Are Saying About the 2019 Course
"This course has been phenomenal!!! Recommend it for everyone interested—would love to come back."

"Thank you for a great course. Incredibly informative and I feel fortunate to learn from the best in the WORLD!"

"Thank you very much for this amazing course. It added very detailed and unique concepts to my deformity correction knowledge. I will definitely come to this course again."

"Greatly enjoyed the course, and learning from this wonderful group of experts that only Dr. Herzenberg would be able to attract!"

"I would recommend the course to everyone who encounters these limb deformities in practice."

"I think the course is always excellent and always working to make itself better even by fine thing little details. I also appreciate the efficient use of time and the concentration of material that fits in the three days of the course. Also good mix of lectures, workshop exercises and labs to keep attendees interested and engaged."

"I always enjoy coming to the course and exchanging information with Heroes in the field. I look forward to next year."

"Awesome experience, wonderful learning, wish to come again and again. Love you Sinai Hospital and Baltimore."

"Highly recommend this pre-course. Best cadaver lab I've been to. Great faculty/attendee ratio."

"The constant improvements in the way the material is presented always impresses me."
2019 Course Sponsors
We would like to thank these organizations for their support of the 2019 Baltimore Limb Deformity Course: