Dr. John Herzenberg
Pediatric and Adult Orthopedic Surgeon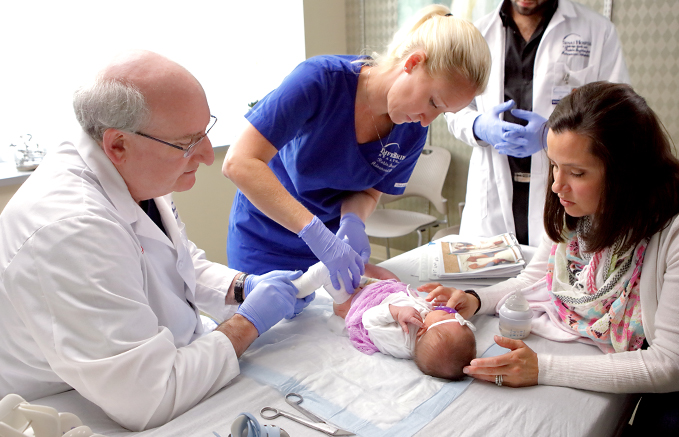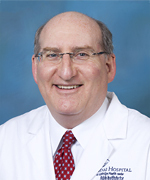 Book Now
John E. Herzenberg, MD, FRCSC, FAAOS, is Director of Pediatric Orthopedics at Sinai Hospital and Director of the International Center for Limb Lengthening at the Rubin Institute for Advanced Orthopedics. Dr. Herzenberg is a board-certified pediatric and adult orthopedic surgeon who has been listed in U.S. News Top Doctors as being in the top 1% of his field. He is also one of the world's foremost practitioners of the Ponseti Method, which is used to correct clubfoot deformity.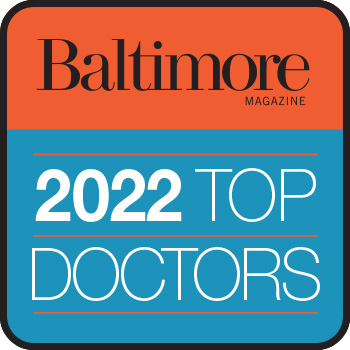 After completing medical school at Boston University, he completed his residency in orthopedic surgery at Duke University and subspecialty training in pediatric orthopedics at the Hospital for Sick Children in Toronto. Dr. Herzenberg trained in limb lengthening directly with Professor Ilizarov in the USSR in 1989 and subsequently in Lecco, Italy, with Professor Maurizio Catagni. After five years on the faculty of the University of Michigan, Dr. Herzenberg moved to Maryland and was Professor of Orthopedic Surgery at the University of Maryland, where he now serves as Clinical Professor. Dr. Herzenberg co-founded the Maryland Center for Limb Lengthening & Reconstruction at Kernan Hospital. He later co-founded the International Center for Limb Lengthening at Sinai Hospital of Baltimore in 2001.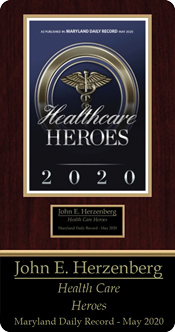 Dr. Herzenberg has coauthored two books, 50 book chapters, and over 175 journal articles. He lectures throughout the world on topics related to limb lengthening and pediatric orthopedics. He co-chairs the annual Baltimore Limb Deformity Course where over 250 surgeons come to Baltimore to be trained by him in limb lengthening and deformity correction. He also helps train doctors in an intense one-year fellowship program and trains surgical residents. He is credited with reintroducing the Ponseti method of conservative clubfoot treatment, and he co-developed the Precice internal lengthening nail as an alternative to external fixators for limb lengthening.
Dr. Herzenberg is married, has three adult children, and enjoys personal fitness training and Bible study. He travels with his family to developing countries such as Nicaragua, Colombia, Ecuador, Haiti, Ethiopia, Uganda and Liberia on yearly Operation Rainbow missions to provide orthopedic care to disabled children. In recognition of 18 years of international volunteering, he was given the Pediatric Orthopedic Society of North America's 2016 Humanitarian Award.
Pediatric and Adult Conditions Treated by Dr. Herzenberg
Dr. Herzenberg specializes in the diagnosis and treatment of adult and pediatric patients with:
Limb length discrepancies in the leg or arm (e.g., fibular hemimelia, congenital femoral deficiency, tibial hemimelia)
Birth defects or congenital deformities (e.g., clubfoot)
Skeletal abnormalities (e.g., dwarfism)

Bone loss due to tumor, trauma or infection

Non-healing fractures (nonunion, malunion, osteomyelitis)
Joint contractures (joints that are limited in their range of motion)
Correction of bent limbs, (e.g. malunited fractures, Blount disease)

Neuromuscular disorders (e.g., cerebral palsy, polio)
Contact Information
Locations
Sinai Hospital of Baltimore
Schoeneman Building, 2nd Floor
2401 W. Belvedere Avenue
Baltimore, MD 21215
Directions
LifeBridge Health at
Foundry Row
10084 Reisterstown Road
Suite 300-A
Owings Mills, MD 21117
Directions
Telemedicine video visits are also available.
Chat with Dr. John Herzenberg
Click here to learn how you can chat with Dr. Herzenberg online. During a chat session, you can ask him questions about your condition and the treatments that are available.
Published Research Articles
Click here to see a list of Dr. Herzenberg's peer-reviewed research articles.
Patient Stories
Click here to see stories about Dr. Herzenberg's patients.
Resources
Videos