Zackary
Limb Length Discrepancy New Mexico Dr. Herzenberg, Dr. McClure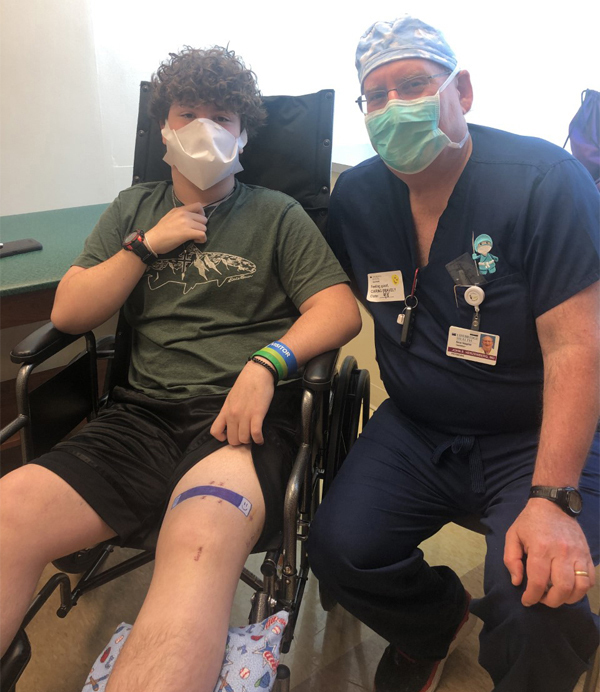 As an infant, Zackary had an infection known as neonatal sepsis in his left hip, and it destroyed his femoral head (the ball of the hip joint). As a result, one of his legs was shorter than the other, and he walked with a limp. Zackary came to the ICLL from New Mexico to have a unique operation—a pelvic support osteotomy with all internal fixation—including the retrograde Precice internal lengthening nail shown in this X-ray. The procedure has been used in unusual cases where there is an absence or destruction of the femoral head, but in the past, it was done with external fixators.
The surgery realigns Zackary's femur and enables him to very gradually lengthen his shorter leg by using an ERC (Electronic Remote Control) to activate a magnetic motor in the Precice lengthening nail inside his leg. He is pictured here with his mom and Dr. Herzenberg who performed his surgery. Zackary is also pictured with Dr. McClure who was checking his range of motion. His mom also shared that they have been having a great stay at the conveniently located Hackerman-Patz House.
While Dr. Herzenberg has retired from providing patient care, Dr. Philip McClure and Dr. Shawn Standard are available to treat this condition.