Steve
Bone Infection Maryland Dr. Conway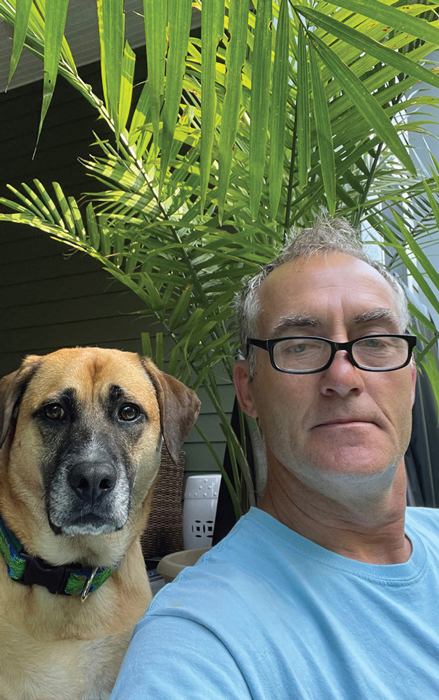 When Steve went in for a routine meniscus repair surgery July 1, he never imagined what would come next. He had his surgery and headed down to the ocean to watch his daughter play lacrosse. Within a week or so, he knew something was wrong – his knee had become infected and he had to have a second procedure. By his birthday on July 28, things had gotten much worse. A friend sent him to a different physician who said he needed to get to the
hospital right away.
That's when he met Dr. Janet Conway with the Rubin Institute for Advanced Orthopedics. She assessed the situation and let him know it was urgent that she operate first thing in the morning. Steve says he would later learn from Dr. Conway that he was probably 5 days from having his leg amputated (which fortunately did not occur). He appreciated her honesty and her confidence that she could handle this, though it was very serious.
Over the next couple of years, Steve would have 8 surgeries and antibiotic shots as Dr. Conway worked to get him to the point of his infection no longer being an issue. He refers to her as a "rockstar," impressed by her skill and how much she obviously cares about her patients.
Steve also got to know Anil Bhave, PT, whose personal attention to his rehabilitation needs was outstanding. Steve learned of Anil's passion for innovation and pursuit of improvement in techniques and devices used for rehab.
The infection and ensuing treatment put a damper on what was an active lifestyle. Over time, learning more about the Save-A-Limb Fund and those it benefits, Steve asked Dr. Conway if he could do the Save-A-Limb Bike Ride and she said yes, and he did. More recently, Steve had a conversation with Dr. Conway about wanting to give back to express his gratitude for the care he has received. She reached out to the Development team and connected him with Geannine Darby. He has since made a couple of donations to support her Orthopedic Infection Fund which supports her research.
Steve shared that he is grateful for the genuine interest and caring shown by Dr. Conway and Anil and the entire staff involved in his care. Thank you to each of them for going above and beyond and inspiring gratitude.