Gary
Cavus Foot Maryland Dr. Herzenberg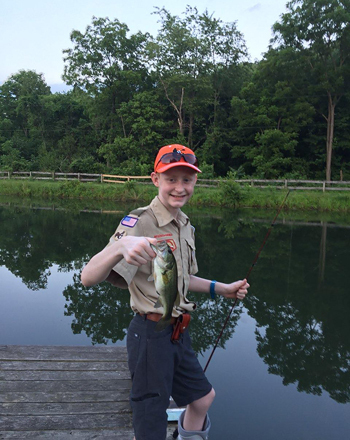 After their son Gary had a 4-inch (10-cm) growth spurt, Christina and Lee could tell something was wrong with how his toes were curling up. Gary also started complaining about foot and back pain. A visit to the doctor revealed Gary had a cavus foot, meaning that his foot had a very high arch that put too much weight on the ball and heel of the foot when he was standing or walking.
After Dr. Herzenberg had the family rule out neurological issues, he performed several surgical procedures to reconstruct Gary's cavus foot so it will be flatter and distribute weight more evenly. Gary's mom shares, "I told Gary, 'He fixed your foot and stabilized it, and now it's up to you not to mess it up." She laughed and explained, "He's a very active kid. Having the knee scooter allowed him to do 95% of what he needed to do. He was still able to play with his 9-year-old sister shooting baskets, and they rode their scooters together."
Gary didn't let casts or boots hold him back either. He enjoyed bowling, playing Rock Band with his sister, fishing, and even going up in a biplane with his dad during treatment.
When asked what they would tell someone else with a similar condition, Christina shared, "It was a lot of unknowns—not like getting wisdom teeth out, or something else a lot of people have experience with… I would tell other parents, 'Know your child will be taken care of. From the recovery room to our stay in the hospital; it was everything you could ask for.'" Lee added, "All the nurses were unbelievable… Everyone was very thorough and accommodating—even down to the cleaning staff." Gary unsurprisingly chimed in, "And if anyone is having foot surgery, don't think you won't be able to do anything."