Andrew
Limb Length Discrepancy South Carolina Dr. McClure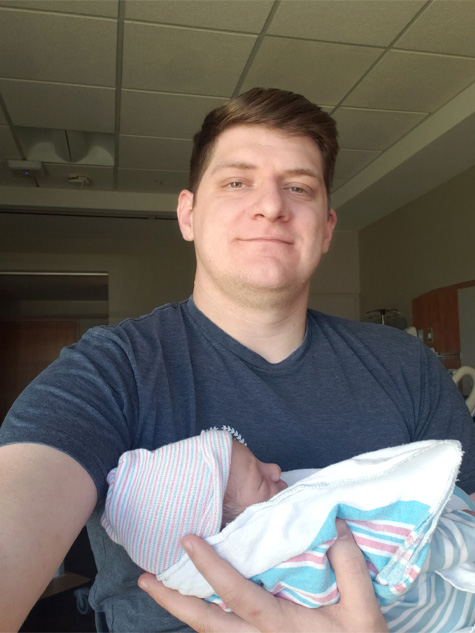 Andrew was in an accident when he was 14, and it resulted in a 1.5" limb length discrepancy. He was unable to run or do any high-impact exercise and activities since he was 18. He used internal and external shoe lifts for 18 years, but they were causing issues with his foot, and his career involved a lot of walking and stair climbing in heavy steel-toed boots. At age 32, he found himself suffering from knee, hip, back and neck pain, and he and his wife wanted to start a family. He didn't want to be limited in what he could do with his children in any way, so came to the ICLL to have limb lengthening surgery.
Andrew shares, "Knowing I was going to have a series of surgeries this important, I wanted the best in the world to perform them, so I flew to Baltimore to see Dr. Herzenberg and Dr. McClure". Faced with the option of internal or external lengthening, he opted for an external fixator. Dr. McClure operated on Andrew and oversaw his leg lengthening. Dr. McClure also helped shift the head of Andrew's fibula down as his tibia was lengthened, as that was causing a lot of his knee pain issues.
Andrew adds, "I had 3 surgeries in total, and the entire time I felt very assured that Dr. McClure had contingencies in place in the event that there was a complication. That was one of the most important things to me throughout the process, and I believe the ICLL/RIAO staff, including the physical therapists, are world leading in this area. They know ahead of time what complications might come up and have multiple strategies to correct them. Renee Hunter, Dr. McClure's PA [Physician Assistant] was extremely helpful with follow-up questions, X-ray orders, etc. as I traveled home a month after the first surgery. Communication with Dr. McClure and the rest of the staff was excellent. Over the course of 13 months, we primarily communicated using email, and everything was prompt…. I was never made to feel like I was wasting anyone's time no matter how small the question was…. I'm not one to endorse professionals unless I truly believe they deserve it, and the RIAO staff deserve it."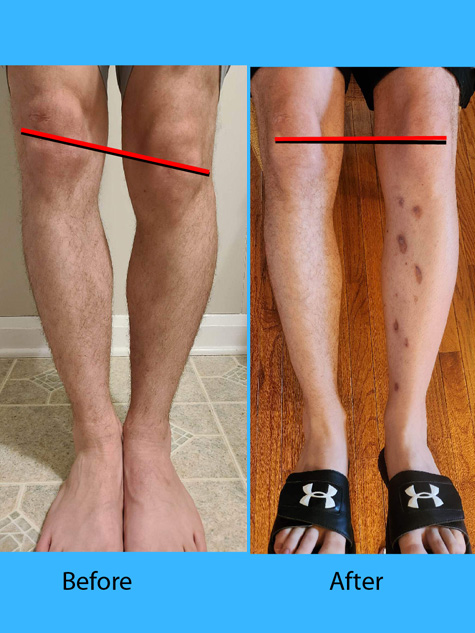 Andrew's hip, back and neck pain subsided even before he finished treatment. As you can see in these photos, he didn't let the external fixator keep him from going to his little brother's college graduation, celebrating holidays with his wife, and enjoying the great outdoors. He was thrilled to welcome his son Maddox into the world as you can see in these photos of the proud dad! Andrew confides, "I was worried I would be a burden with our newborn at home but that wasn't the case at all… . I was able to walk without crutches immediately after [the fixator] removal, was virtually pain free two days after removal, and that's about as good of an outcome as I could have hoped for!"
Andrew concludes, "There is nothing that suggests I won't be able to live as if my original accident never happened. My only regret is not being able to do it sooner." We know Maddox will be grateful to him for taking the time to take care of himself so he would not be limited in what he could do with his son.