Keagan
Congenital Femoral Deficiency, Proximal Femoral Focal Deficiency Alaska Dr. Herzenberg, Dr. Standard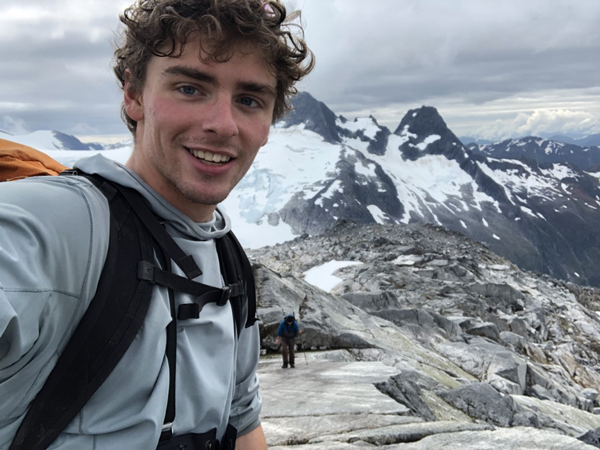 Keagan's parents wondered if he would ever be able to walk when they first brought him from Alaska to the ICLL as a 15-month-old child with Proximal Femoral Focal Deficiency (PFFD, also known as congenital femoral deficiency). His left femur was half the length of his right femur, and his left knee and hip were deformed. Keagan underwent many surgeries and lengthenings with Dr. Herzenberg and Dr. Standard over the course of his childhood. When asked about his limb lengthening treatment over the years before his final surgery, he said, "It is a lot of work—a big commitment—but at the end you get your leg, not a prosthetic. It's life changing."
Keagan is in his last semester of college working towards his BA in geography, environmental studies and outdoor studies at the University of Alaska Southeast. He is the Outdoor Studies program's practicum teacher assistant helping with avalanche classes, rock and ice climbing classes, and backcountry skiing and navigation classes.
Keagan will be interning on Mount Denali for a guiding company this summer, and he just completed his professional level 1 avalanche course in the hopes of working in the outdoor industry after college. In his free time, he likes to go ski touring, rock/ice/alpine climbing and mountain biking. Keagan shares, "I am so thankful to be where I am in life. Growing up with PFFD, I never thought that I would be able to get to this point physically, and I owe it all to the amazing ICLL doctors, physical therapists, nurses, hospital staff—and of course my family."
While Dr. Herzenberg has retired from providing patient care, Dr. Philip McClure and Dr. Shawn Standard are available to treat this condition.