Alena
Coxa Vara, Femoral Hypoplasia with Unusual Facies Syndrome, Hip Dysplasia Wisconsin Dr. Standard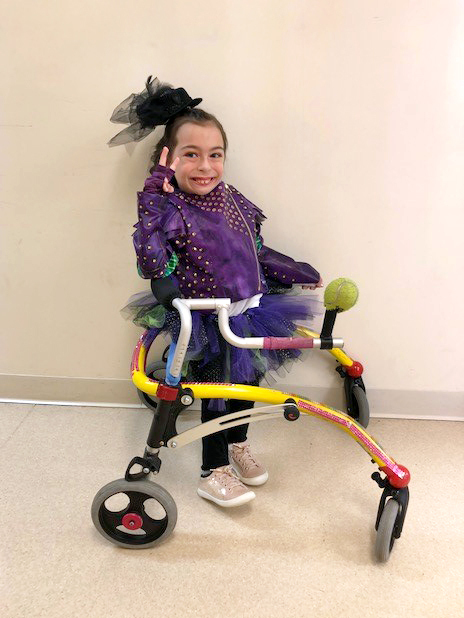 Alena's mom, Valerie, shares that when Alena first came to the International Center for Limb Lengthening at the age of 4, she had short curved femurs and bilateral hip dysplasia as a result of having femoral hypoplasia with unusual facies syndrome, and she also needed a 3 cm lift on her left shoe. Since Alena received treatment by Dr. Standard for four years, Valerie reports, "Alena has increased in strength, endurance, alignment. Her need for a lift is only 1 cm now, so now we can just do an in-shoe lift, and her confidence has greatly improved! She is now able to stand up straight and talk for short period of time and her spine alignment is much better.
"She is doing so well in school and overall. She has participated in 3 triathlons, 4 beauty pageants—and won the National Miss You Can Do It pageant hosted by Bravo TV star, Jenni Pulos, 3 photo shoots and was featured in a national magazine, and she plays guitar and the recorder all with the confidence she's gained with her mobility!" she adds. Alena also started riding her adaptive bike and recently was able to jump with both feet for the very first time.
When asked about their experience at the International Center for Limb Lengthening, Valerie shares, "We love the staff—from Dr. Standard, Marilyn [Richardson, Pediatric Liaison], Chris [Fisher, Physician Assistant] and Allison [Lynn, Physician Assistant]! They truly care and make our stressful time as accommodating as possible. They take the time to listen and explain and we never feel rushed."
She continues, "We can't thank the doctor, PAs [Physician Assistants] patient coordinators, hospital play room staff or nurses enough! All our lives have improved and we are thankful for the lifelong friendships we've gained from coming here! We are truly blessed, and Alena has come such a long way since we started. We love RIAO [Rubin Institute for Advanced Orthopedics]!